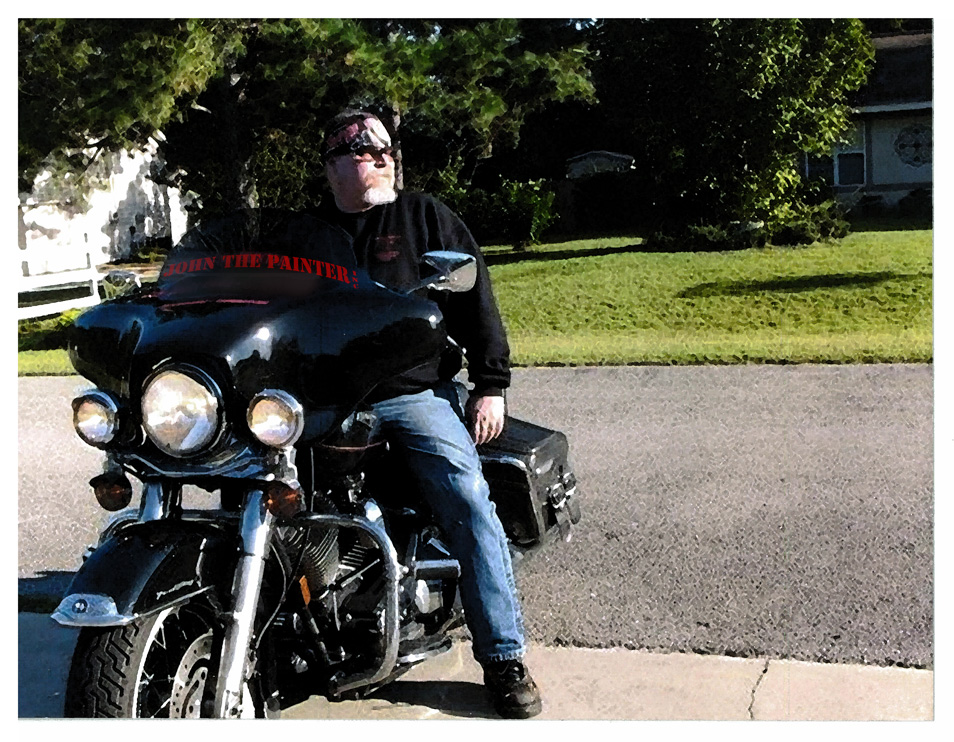 This award serves as a lasting tribute to John Liseno's vision, dedication to graduate education and commitment to philanthropy. John moved to Tallahassee in 2000 with his wife Lisa, a matriculating PhD student in Philosophy at FSU. In 2005 John started his own commercial paint contracting business, John the Painter, Inc. Through his hard work and devotion to quality he grew a thriving business that endures. His company even painted the interior of the Honors, Scholars, and Fellows House, in which the Program for Instructional Excellence is currently housed. John did not have the opportunity to pursue higher education, but realized the gift that it truly is. He was a natural born teacher, and educated not only those who worked for him in the art of painting, but those who knew him through business or friendship, in the art of giving. He was dedicated to helping others. Throughout his time in Tallahassee John developed a special fondness for FSU, especially the students similar to his wife. John would be particularly honored to encourage and provide a means for graduate students devoted to teaching to share their research and innovative ideas regarding pedagogy.
Purpose
The purpose of this award is to support graduate students engaged in the Program for Instructional Excellence (PIE) program, which assists and supports FSU graduate student teaching assistants. This award specifically supports graduate students involved in the PIE Program through a one-time travel award for a PIE Associate to present their research on best practices and innovation in college teaching at a regional, national or international conference. To encourage dissemination of interdisciplinary knowledge, the award recipient must also give their presentation at a PIE Workshop or PIE Conference Session.
Who is eligible to apply?
Current PIE Associates, and previous PIE Associates who served at least one full term (one academic year-fall and spring) and are currently enrolled as a degree-seeking graduate student at FSU.
The applicant must be in good academic standing at FSU when applying for the award.
Priority may be given to applicants who have limited or no alternative sources of travel funding support.
If you are receiving full travel funding support from other sources you are not eligible to apply.
Please note: You are required to notify the Program for Instructional Excellence (or the Dean's Office) if you receive full travel funding support from other sources after you receive notification of this award.
Applicants are limited to one award per academic year but preference will be given to those who did not win an award the previous cycle or year.
Funding is available for:
Presentations (workshops, papers, and posters) on best practices and innovation in college teaching.
Regional, National, and International conferences are eligible.
A Teaching and Learning conference, or a conference in a discipline that includes the subject/topic of teaching within the discipline. Please see the PIE website page on professional development for links to conferences: http://pie.fsu.edu/professional-development
What is covered?
Eligible expenses: Airfare/railroad/bus, rental car, taxi, parking, mileage, hotel, conference registration fee, and meals not covered during the conference. Expenses will be covered up to a maximum award of $1000.
Travel Guidelines/Payment Process
Recipient of award has one calendar year from date of notification of award to use the award.
Recipient will be reimbursed (up to $1000.00) for eligible expenses after returning from presenting at the conference/meeting.
Documentation required for application for payment of travel reimbursement:
Acceptance letter or email
Conference program, agenda and/or printed web page(s) showing your name/presentation information, conference title, place, and date
Documentation from the Director of the Program for Instructional Excellence (PIE) that an agreement has been made as to the date and time the recipient will (or has) give his/her presentation at a PIE Workshop or Conference Session
Travel expense form must be completed with all travel information and expense information filled in (Click on the highlighted words "Travel expense form" at the beginning of the previous sentence to download the form)
Actual original receipts for ALL items for which recipient is requesting reimbursement must be provided within ONE WEEK after the travel is completed to the office administrator of The Graduate School in Westcott, Suite 314.
***Reimbursement/payment will be made within approximately two weeks after recipient has submitted all required documentation.***
Application Process
One funding cycle will be available per year.
Deadline for submission is December 1st.
Once an application has been approved, no substitutions can be made. The award is only for the presentation and conference that the application specifies.
Fill out the Travel Award Application via the Qualtrics form (link provided below):
Selection Process
A review committee consisting of FSU faculty and graduate students will review all applications. The recipient will be notified by December 31st.